---
To help our online attendees, we've provided this page with a little overview of the various Sponsors and Exhibitors that are participating in the PAC World Conference 2022. We will share this link with all attendees.
Please use the company links that were shared and the email contact if you want to reach out directly.
Thank you to our Sponsors and Exhibitors for all their support!
---
Platinum Sponsor
---

OMICRON is an international company serving the electrical power industry with innovative testing and diagnostic solutions. The application of OMICRON solutions allows users to assess the condition of the primary and secondary equipment on their systems with complete confidence. Services offered in the area of consulting, commissioning, testing, diagnosis and training make the product range complete.
Customers in more than 170 countries rely on the company's ability to supply leading-edge technology of excellent quality. Service centers on all continents provide a broad base of knowledge and extraordinary customer support. All of this together with our strong network of sales partners is what has made our company a market leader in the electrical power industry.
---
Silver Sponsor
---

RTDS Technologies changed the power industry forever by introducing the world's first fully digital real-time power system simulator, the RTDS® Simulator.
Utilities, manufacturers, research institutes and universities in more than 50 countries worldwide rely on the RTDS Simulator for power system studies and closed loop testing of protection and control equipment. The RTDS Simulator has also been used in the development and testing of DG systems, MMC based schemes and wide area protection using PMU.
The RTDS Simulator uses highly customized proprietary hardware and software, developed specifically for real-time power system simulation by RTDS Technologies. This deep product knowledge allows us to achieve unparalleled efficiency and stability for our simulations and to support our users in ways that other simulator providers can't.
---
WiFi Sponsor
---

Helinks LLC is a software development and consulting company located in Zug/Switzerland. We are focusing on the development of IEC 61850 system tools and related components.
Our customers are Utilities, System Integrators, and IEC 61850 device manufacturers. For Utilities and System Integrators we offer an advanced IEC 61850 System Specification and Integration Tool (Helinks STS) and related consulting, training, and project engineering services.
For IED manufacturers we offer IEC 61850 configuration and modelling software components and custom engineering tool development.
As members of TC57/WG10 we actively take part in the ongoing development of the IEC 61850 standard. Our customers benefit from our expertise and our future proof product strategy.
---
Exhibitors (listed alphabetically)
---

---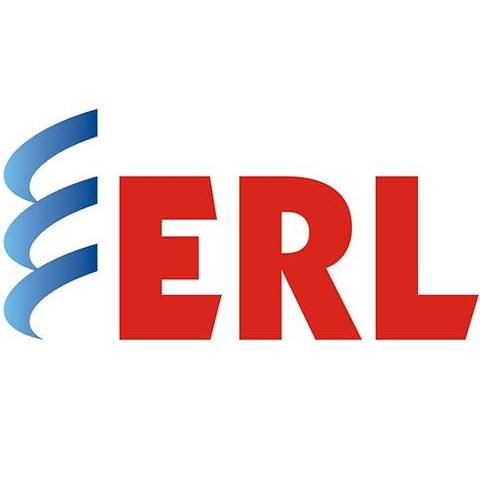 ERLPhase Power Technologies
ERLPhase protection relays and disturbance fault recorders deliver high quality and reliable protection and monitoring of electrical power systems. Our company-wide focus on solving our customer's problems, has led to our line of innovative, easy-to-use protection and recording products.
Visit our virtual booth to learn about the TESLA 4000 Recorder, with IEC 61850 sampled values support.
Email: info@erlphase.com
---

NovaTech
Orion Automation Platform and Bitronics Power Measurement products are built for a wide range of T&D applications, including substation RTU, SCADA, Distribution Grid Monitoring, Panel Metering, and Fault Recording. Combined with our services for packaging, configuration, installation, commissioning, and training, NovaTech Automation solutions provide customers with immediate returns and superior long-term value.
Email:
---

Pro Integris
Pro Integris is a full-service engineering and consulting company providing services in energy automation through the following services:
Primary and secondary equipment design and delivery
Project management
Application software design
System integration, testing and site services (installation, commissioning and site acceptance)
Training
Maintenance, upgrades and migrations
ICT
Email: Ivan.Visic@prointegris.hr
---

Protasis
PROTASIS Engineering & Consulting SA serves the power & energy industries, providing expert studies & consulting, engineering, design and maintenance services, as well as specialized integrated systems' solutions, including SCADA, HV SAS, PMS, SCADA for PVs, hybrid plants or micro-grids, advanced controllers, OT cybersecurity (IDS/IPS), smart metering and eMSP/CPO platforms for e-mobility sector.
Email: czouli@protasis.net.gr
---

Protecta
Protecta provides own‑developed protection, automation & control devices for power generation, transmission, distribution, industrial and renewable energy (microgrid) applications.
Email: proteca@protecta.hu
---

Synaptec
Synaptec offers the world's only passive electrical sensor networks, delivering actionable information to improve reliability and reduce cost.
Our technology requires no infrastructure, can be interrogated over long distances, and is highly secure. This enables affordable, resilient, and granular instrumentation of remote assets, providing a powerful platform for wide-area synchronous measurements.
Email: info@synapt.ec
---

PAC World
PAC World provides a forum for the world-wide PAC (protection, automation and control) community to clarify the history of our industry, define its future, share experiences and ideas, learn about each other as human beings and to make new friends.
PAC World publishes 4 magazines per year keeping its readers informed on the reports and standards published by leading industry organizations (IEC, CIGRE, IEEE, etc.) plus historical, legal, outages, and many more topics.
We provide both the conference participants and the members of the PAC World community a snapshot of the state of technology, challenges, experiences and future developments that will shape protection, automation and control systems as part of the Smart Grid of the future.
Contact Details:
---